The Ancoats Peeps are a series of intriguing art exhibitions in the Ancoats area where you have to look through eyepieces built into the walls to see them. They're designed to blend into the area without any clear markings, so be prepared to explore.
Everyone can enjoy these fascinating art installations. The peepholes are installed at a height that just about everyone can reach without much trouble, though small children may not be able to reach them on their own. If you know where all the peeps are, it'll take about 30 minutes to reach them all, but finding them will add more time.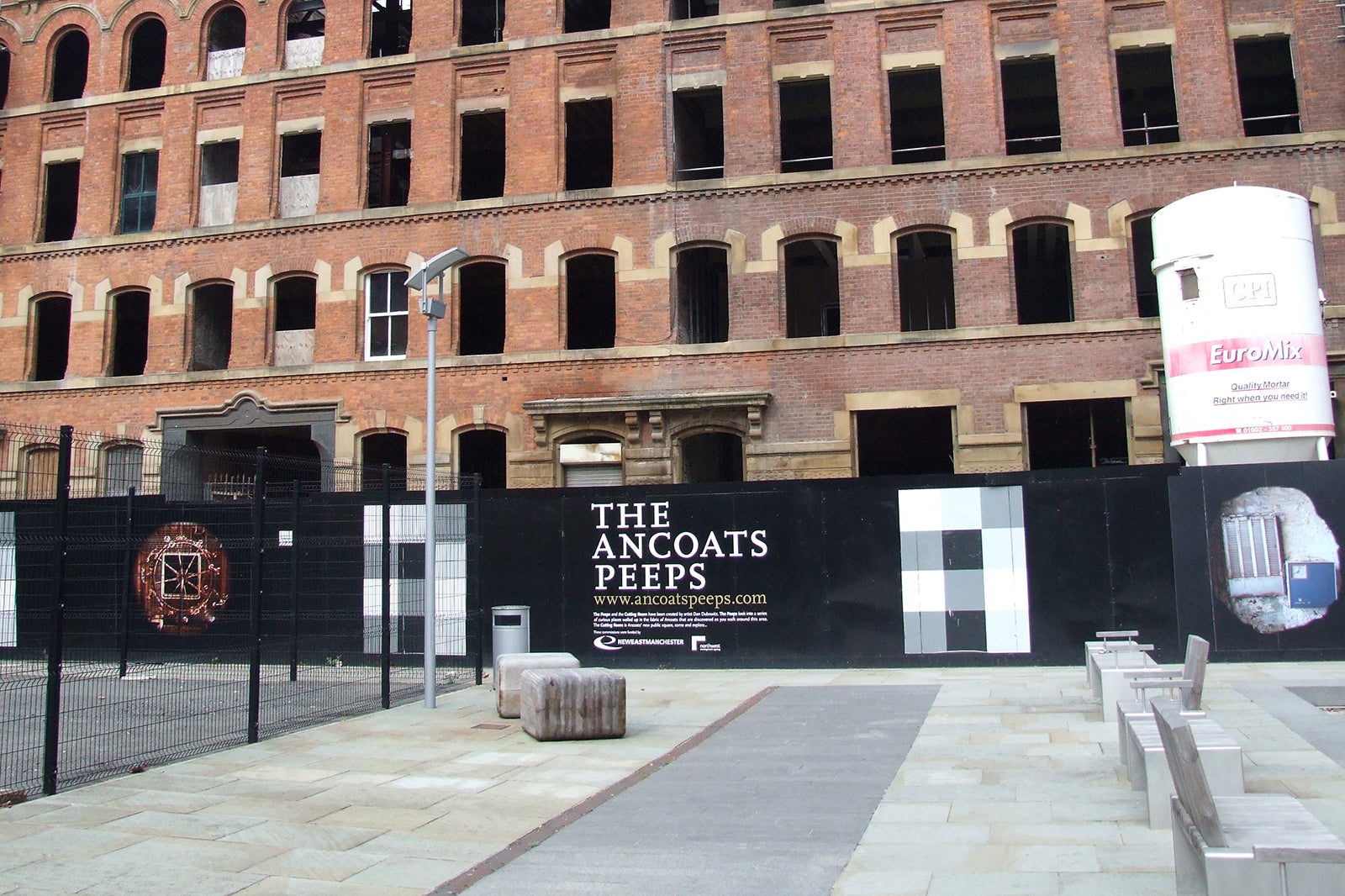 The Ancoats Peeps highlights
The Ancoats Peeps are particularly fascinating for how they manage to blend into the background. If you visit the Ancoats area without knowing about them, it's likely you won't ever discover they exist. If you know to keep an eye out for brass peepholes, however, you'll start to see them throughout the area if you look hard enough.
You'll find 12 peeps in total across the area. They're casually nestled into seemingly random walls. If you're searching for them, keep an eye out for buildings that are otherwise inaccessible from the outside. This means locked doors and no windows offering the ability to see inside.
Good to know when visiting The Ancoats Peeps
Before you explore these art installations, you should decide whether you want to find them yourself or just see what they have to offer. You can easily find a map online of all their locations, but it may be more interesting to simply explore Ancoats yourself and find them.
If you do decide to hunt them down yourself, it's important to recognize the borders of the Ancoats neighbourhood. Oldham Road and Great Ancoats Street form part of the border, while the southern border is the canal and the eastern border is Ancoats Green.
The Ancoats Peeps in Manchester
Location: Ancoats, Manchester M4 6BN, UK
Open: 24/7
Back to top