The Royal Exchange is a historic building that is home to the Royal Exchange Theatre and the Royal Exchange Shopping Centre. The theatre is one of the only in-the-round theatres in the world and features a smaller theatre, the Studio, that hosts touring theatrical companies and comedians.
Each year, the Royal Exchange hosts an average of 350 professional theatre productions. Plenty of people come to the theatre to see shows and attend events, but you can also book a guided tour with a volunteer. The tours last about 90 minutes and illuminate the history and cultural significance of the building and the theatre.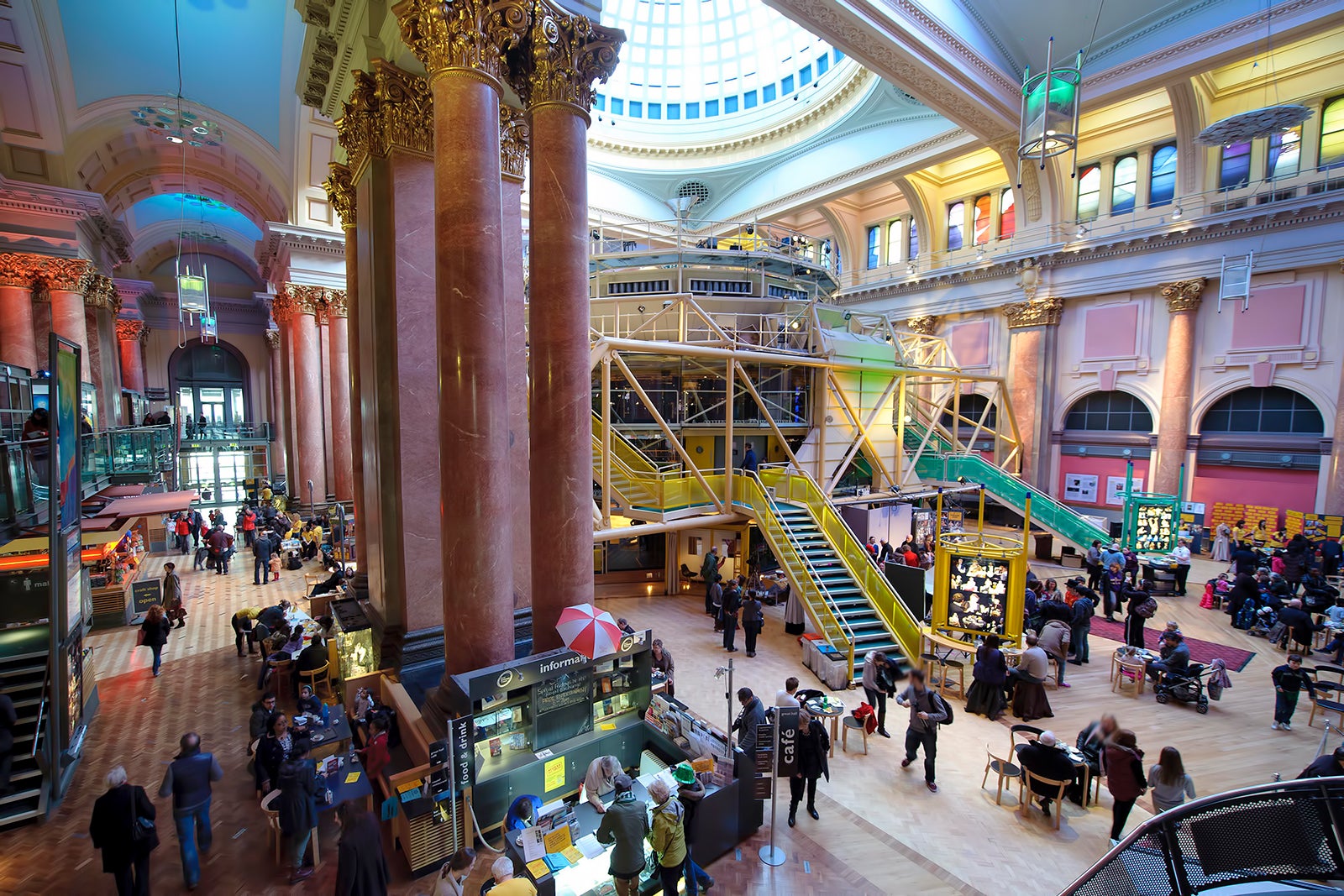 Highlights of the Royal Exchange
The Royal Exchange hosts a variety of plays and productions from 9 professional companies that feature everything from Shakespeare revivals to European classics to adaptations of novels. Some of the notable shows include 'Hamlet', 'Moby Dick', 'As You Like It', Pygmalion' and 'Sweeney Todd'.
The theatre's building is an attraction all its own. Once a site for commodities exchange, primarily cotton and textiles, it was designed in 1809 in a classical style. The building features 4 storeys with 3 glazed domes and a central atrium on the ground floor. Other architectural features include Corinthian columns, a modillion cornice, a baroque turret and a true theatre in the round.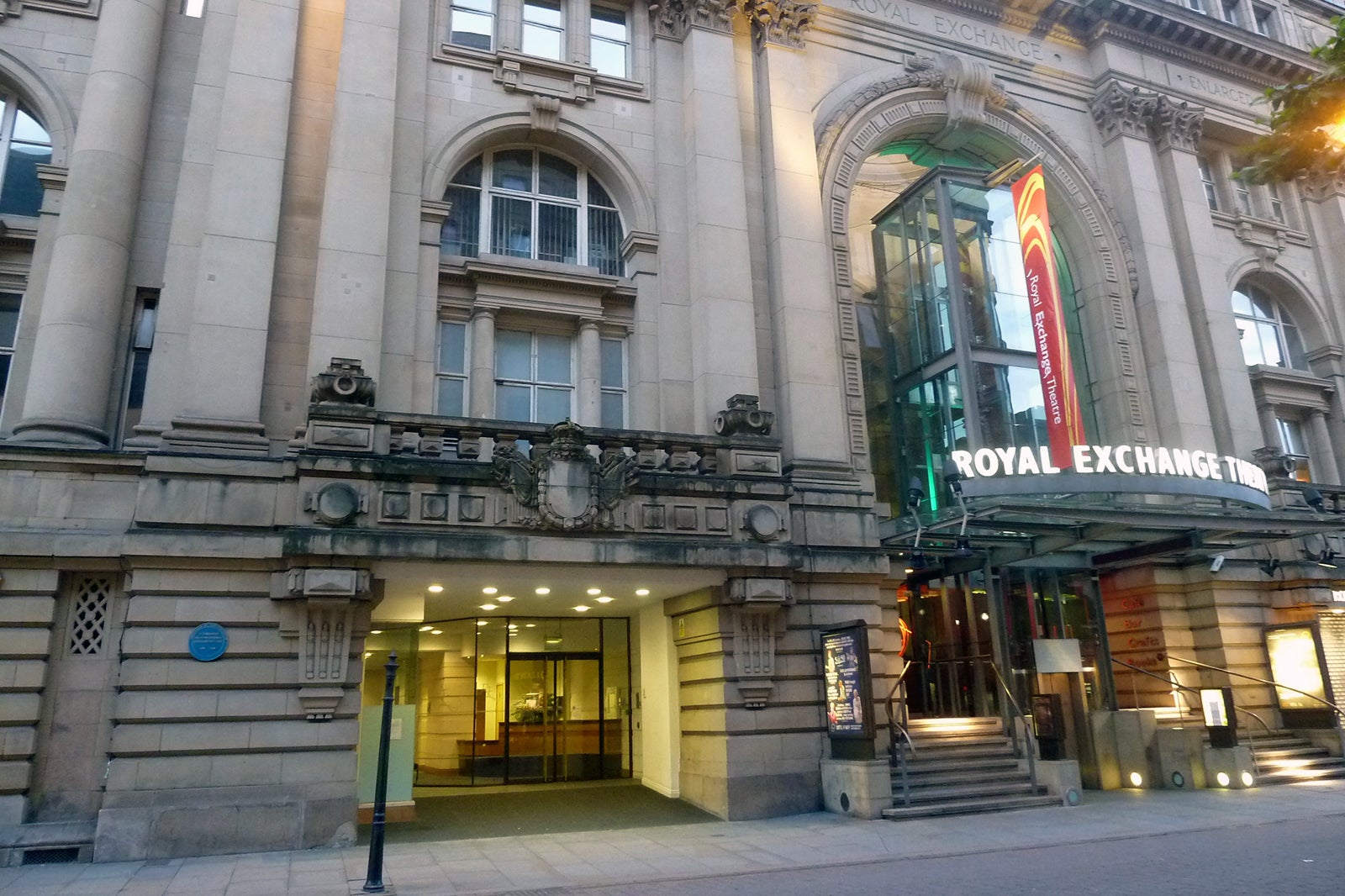 Good to know when visiting the Royal Exchange
The Royal Exchange is active and hosts many events, so it's best to check the schedule to see what's on for the dates of your trip. You can book tickets through the box office, in person or online. Be sure to arrive early for the show to make sure you don't miss the seating time.
The historic building is also home to the Royal Exchange Shopping Centre, a lively shopping centre with an array of boutiques and eateries. You can shop in stores like Aspinal of London, Boodles, Crockett & Jones, Hermes, Jo Malone London and Tiffany & Co.
Royal Exchange in Manchester
Location: St Ann's Square, Manchester, M2 7DH, UK
Phone: +44 (0)1618 339833
Back to top